Our STory
Breezio was founded in 2014 in Rockville, MD. Originally, the product was created to serve the scientific research and publishing industry, but after being selected by companies outside the space as well as many non-profits and associations, we shifted our focus to primarily serving membership and trade organizations. Now, Breezio's customer base is made up of mostly non-profits and associations, with others in biotech, startup incubators, user groups, and more.
As our customers have changed, so has our software. At first our software was seen as a way to publish and collaborate around research projects, but as we've moved into new markets we've realized the different use cases of our software and we continue to evolve to fit the needs of consumers. As we look into the future, we hope to continue to find new markets, evolve the product, and give consumers not just an online community, but a full engagement and collaboration software.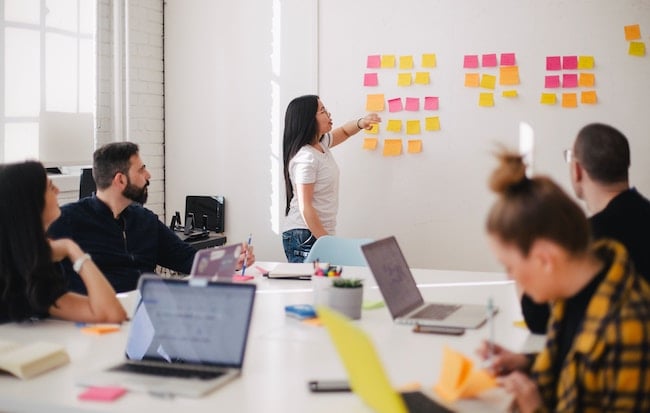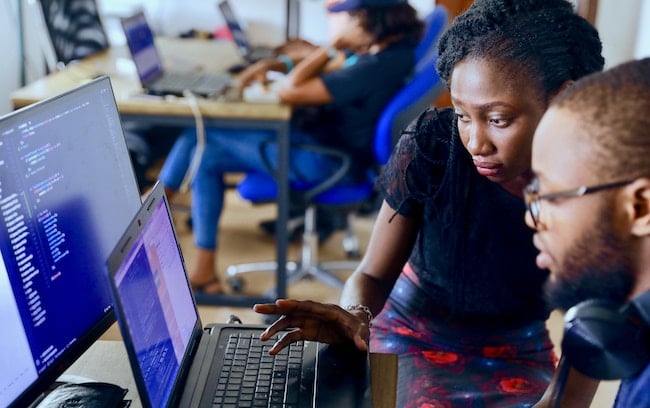 Our Mission
Breezio's mission is to provide a new approach to online community by allowing members to create collaborative communities, help foster growth in relevancy, and drive real-time content contribution.
Benjamin Muscolino
President & CEO
Prior to joining Breezio, Ben held various roles ranging from Sales Manager to Director of Client Services at Avectra (now Abila) as well as Vocus (then publicly traded as VOCS before being acquired by Cision). Following that he founded and co-founded multiple successful companies providing technology-focused products and services to associations and nonprofits
.
Ben is always balancing his strategic and entrepreneurial mindset with learning new technologies while remaining focused on the people and relationship-building elements of business. Ben is an active volunteer, member, committee member, and speaker with multiple associations and nonprofits including the
American Society of Association Executives (ASAE), the Society for Information Management (SIM), the Northern Virginia Technology Council (NVTC), is a member of the NVTC Executive Circle and also
serves on the Board of Directors for the Rochester Ataxia Foundation (RAF) based out of his hometown in Western New York.
Reggie Henry joined ASAE in November of 1994. His responsibilities are to implement "exemplary" systems at ASAE that can serve as a model to the rest of the association community and to "ratchet-up" the use and understanding of technology among ASAE members. He has been working with and/or for non-profit organizations since 1985. Mr. Henry speaks regularly on technology and strategy issues. Mr. Henry serves on the Curriculum Committee and faculty of the Institute for Organization Management and the Board of Directors of Educause. Mr. Henry holds a B.S. in Economics and Computer Science from Georgetown University.
Cary Thomas is the CIO of The Scripps Research Institute and the immediate past president of the
Association of Independent Research Institutes
.

Cary has held leadership positions in public and private academic institutions including Scripps Research, USC's Keck School of Medicine, Kimmel Cancer Center, and Information Sciences Institute of USC. Cary is a member of the Advisory Board of the Nobel Research Institute, a member of the Board of AIRI, and is the chair of the Audit Committee of the La Jolla Institute for Allergy and Immunology. Cary received two degrees from the University of Maryland and is a Certified Research Administrator.
Darrell Gunter is a "Digital" publishing executive with extensive experience in leadership, strategy, sales, marketing, and technology and he is a frequent speaker and moderator at many industry events. He is the Chief Commercial Officer for
Gadget Software
. He serves as the Director of North America, for the
International Association of STM Publishers
, and he Co-Chairs
PSP's Committee for Digital Innovation
.
He has had leadership roles at Xerox 2830, DJ News Retrieval, ScienceDirect, Scopus, Elsevier, Collexis, and GadgetOne™. He is an adjunct professor at Seton Hall University and his radio program
"Leadership with Darrell W Gunter"
is in its 9
th season on
WSOU 89.5 FM
.
He has degrees from Seton Hall University and Lake Forest Graduate School of Management.
Leona Hiraoka is currently the President and CEO of Keiro, a nonprofit organization dedicated to enhancing the quality of life of Japanese American and Japanese older adults in Southern California. She is the former CEO and founding partner for Integrated Media, and held leadership positions at
Points of Light
,
National Education Association
, and The New Republic. Ms. Hiraoka is a Board member and chairs the Communications Committee of the
U.S.-Japan Council
, and was selected for the 2014
Japanese American Leadership Delegation
in partnership with Japan's Ministry of Foreign Affairs. She serves on the board of the
Japanese American Citizens League
(JACL).