Can Your Online Community Do This?
Members can now actively and instantaneously engage directly with each other in the content itself.
Attract new members and enhance their journey by complimenting your events, professional development and publications with meaningful, online interactions. The best community managers understand the value of blending online and offline engagement experiences across their organizations.
Information is no longer a scarce resource, it's wisdom that is now in high demand. We make it easy to discover subject matter experts to ask questions, learn, get feedback on your work, or talk to them in real-time through chat or video conference.
Breezio considers peer-to-peer online learning as integral to growing a community's knowledge. Your members will learn, share and collaborate seamlessly to stay current with best practices.
Breezio helps you curate the content that's most meaningful to your members.
Your conferences are often where your members will be the most engaged and connected all year. Breezio helps you capture that energy and create vibrant event communities where your attendees can reconnect with experts in real-time, and stay engaged well beyond your events.
Some people don't have the time to go into a community to make connections and share ideas. Other people prefer to keep things more simple and interact with their community through their email. This is why we give Breezio users the ability to interact with their community right from their email digest.

Allow members to showcase their content and skills through social profiles
Build a knowledge network by allowing members to publish multi-media content - blogs, articles, videos, and more
Publish video content and spur engagement via deep conversations aligned with the video timeline
Keep on top of mind with desktop and email notifications
Build a library of multi-media content to capture community knowledge
Spur conversations with discussion forums and live ask-me-anything sessions
Build a finely customized community homepage to impress your audience and build your brand
Communicate with fellow members in real-time

Publish articles with rich text, video, images and other multi-media
Simply copy content from third party sites, and Breezio automatically parses and formats your content
Publish video content and spur time-synched conversations around it
Allow members to create blogs and share them with others
Discuss specific aspects of the article with in-line comments
Allow members to have group chats around content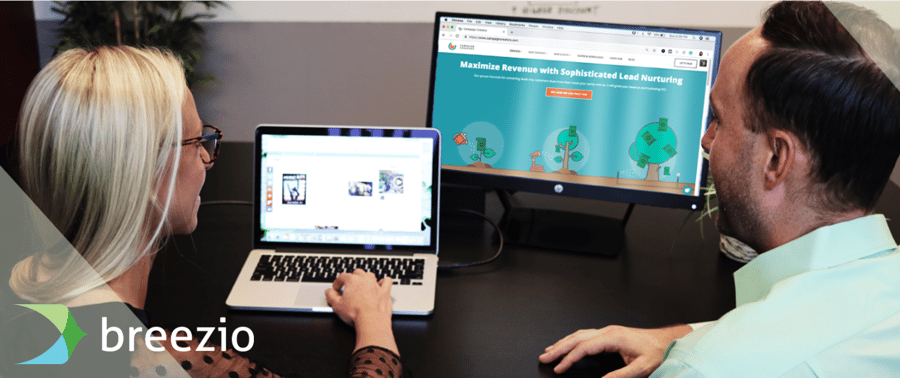 Publish learning content with rich text, video, images and other multi-media
Build courses that consist of a series of multi-media lessons. Courses may be customized for each learner
Publish video content and spur time-synched conversations around it
Allow learners to easily access desired content with deep search and tagging
Have live interactions with video and audio
Chat with experts and fellow learners in real-time